©Tino Villanueva/American Alpine Journal
ALAN ROUSSEAU - TINO VILLANUEVA (USA)
WEST FACE, RELEASE THE KRAKEN, 1,600M, AI5 M5+, OCTOBER 13-17 ROUND TRIP FROM A GLACIER CAMP BELOW THE FACE.

In 2012, on their first expedition to the Himalaya, Alan Rousseau and Tino Villanueva made the first ascent of Langmoche Ri on the north ridge of Tengi Ragi Tau in Nepal's Rolwaling Himal. Walking below the west face of Tengi Ragi Tau they were mesmerized by its sheer magnitude and fine ice runnels through beautiful granite. They returned in 2014 to attempt a direct line, climbing to around 6,500m in less than ideal weather before retreating. Five years later and the face was now attracting the attention of several strong parties.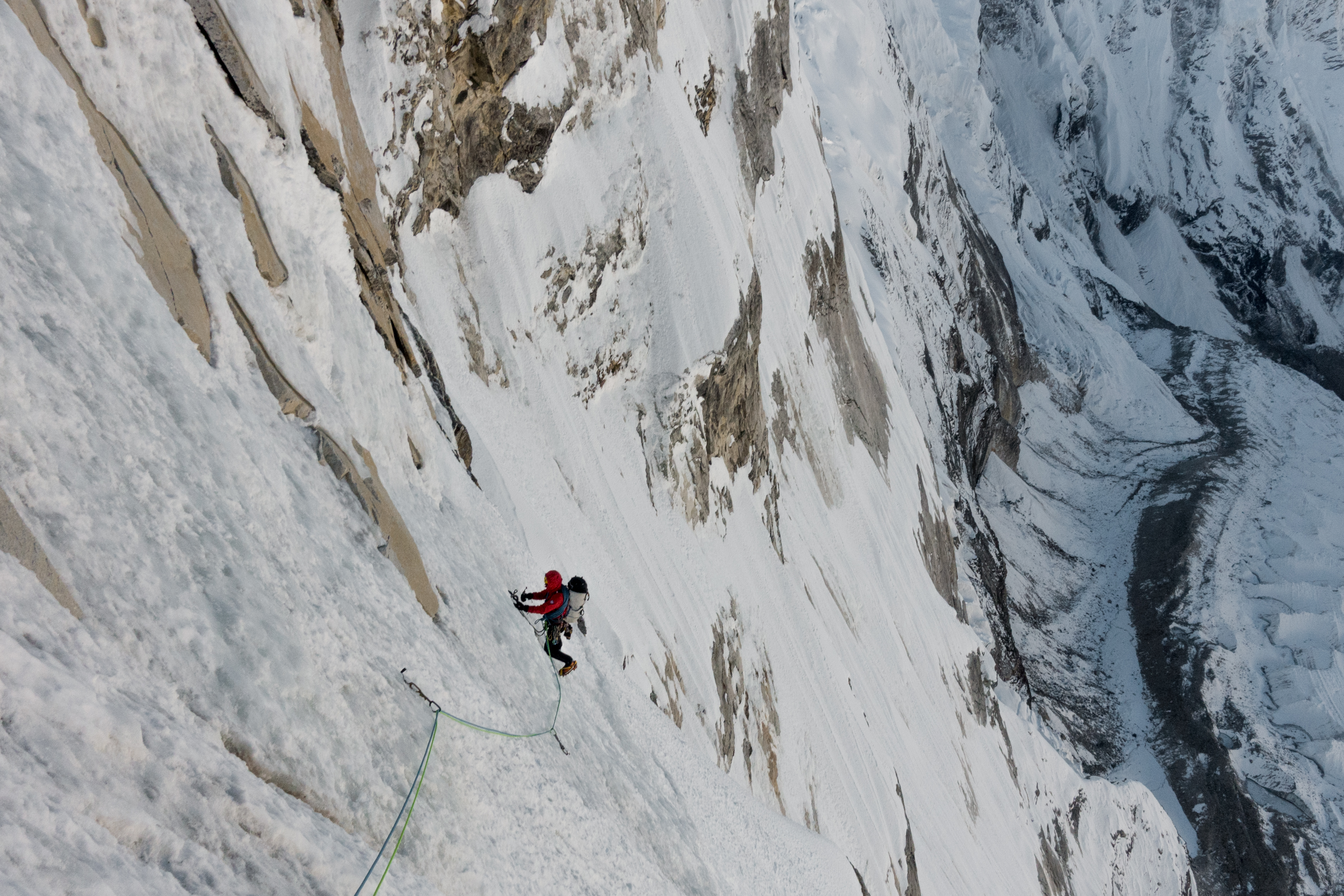 Starting out on day two on route - ©Tino Villanueva
After crossing the Tashi Laptsa pass and camping on the Drolambo Glacier, the two Americans climbed the initial dry-tooling pitches to access the snowy face, then made three bivouacs before reaching the summit. A tricky rappel descent was made down the line of ascent. With a multi-pitch ice crux high on the route, followed by steep flutings of unprotectable snow, this technical and elegant line on one of the most outstanding unclimbed faces of the Rolwaling was just reward for the perseverance of two experienced alpine guides. Their ascent was only the second of this difficult mountain and the first in alpine style.